Buy Mophie 30W PD USB-C Fast Wall Charger Online At Best Price In Bangladesh At Uniquegadget.com.bd
Mophie 30W PD USB-C Fast Wall Charger
The Mophie 30W USB-C Fast Wall Charger is a charging device that is designed to quickly charge compatible devices such as smartphones, tablets, and other USB-C enabled devices. It features a USB Type-C port that supports Power Delivery (PD) technology, which enables fast charging for devices that support this technology. With a maximum power output of 30 watts, this charger can deliver up to 30 watts of power to compatible devices such as the such as iPhone 14 Pro Max, MacBook Air or iPad Pro. The charger is designed with safety features such as overvoltage protection, overcurrent protection, and short-circuit protection, to protect your devices from damage due to power surges or other electrical issues.
Features:
Compact design with elegant white color
Advanced GAN material application maintains optimal charging capacity
Supports Power Delivery fast charging for a maximum capacity of 30 W
Type-C charging port compatible with many devices
High quality, durable plastic material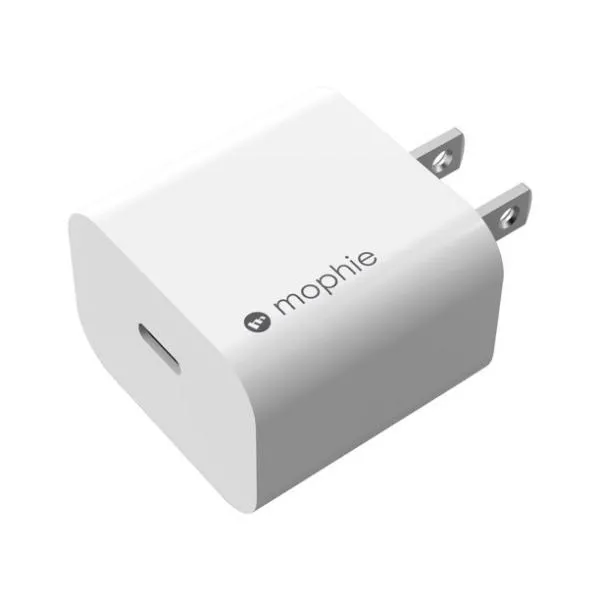 What is the price of Mophie 30W PD USB-C Fast Wall Charger

in Bangladesh?
The latest price of this product in Bangladesh is 1990৳. The product comes with 6 months warranty. You can buy this product from our website or facebook page. Please check warranty policy before order.